Our service to professionals
Together, invent, create and collaborate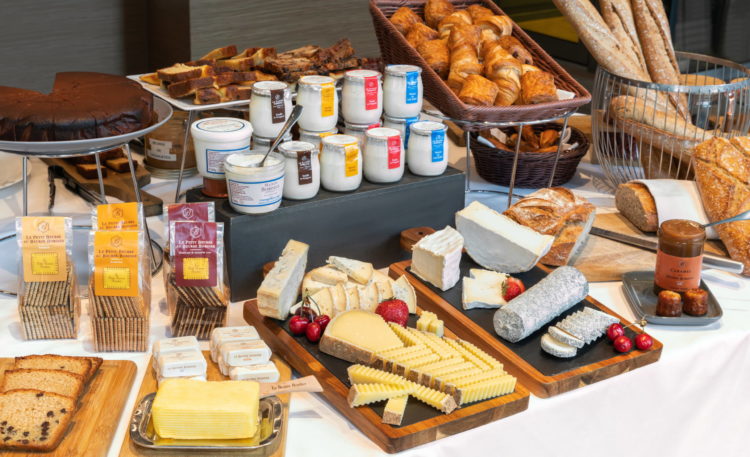 Accompanying you to gastronomic tasting surprises
For Maison Bordier, each new customer is an opportunity to go even further in the exploration of taste. At each new encounter, it is all of our Maison Bordier teams who will put their expertise, their demands and their attention to your service.
These collaborations are for us the opportunity to create new shapes, new tastes, to offer made-to-measure butters, differentiating creamery products and to provide cheese advice tailored to all your desires.
Because we know that together, partners and customers, we have one thing in common: a passion for products that have meaning, the fruit of a region and a history. A passion that drives us to always look for more tastes and find new flavours.
Adapting our offers to all your needs
Orders for butter and cheese are produced on the same day of delivery, made-to-measure and according to the wishes of each customer.
Our butters are available from the pat to the individual portion, for all types of use from the kitchen to the restaurant table or at home. Our collection of flavoured Bordier butters evolves with the seasons and our creativity!
For your cheeses, the same tailor-made care is provided: the maturing time, cutting, weight and packaging are adapted to each moment of tasting from the whole wheel to the cocktail portion.
Our Beurre Bordier creamery and grocery products, carefully prepared by our local partners, will complement a wide range of flavours and tastes.
Our sales department, in permanent contact with our workshops, will be able to advise and support you whatever your activity or project.
Chefs, restaurateurs, hoteliers, caterers:
A 100% made-to-measure offer for catering
Rekneaded Bordier Butter is available in pats, rolls, slabs and mini welcome butters which we personalise according to your wishes: you choose the salt content of your butter, the flavour, the shape, the weight, and, for mini welcome butters, the stamp of your establishment. We can also serve you with churned butter for cooking and dry pastry butter.
For your cheese trolley or your brunch and breakfast buffet, choose from our selection of 200 mature cheeses which evolves with the seasons and our encounters. We adapt the cutting of cheeses for your platter or buffet.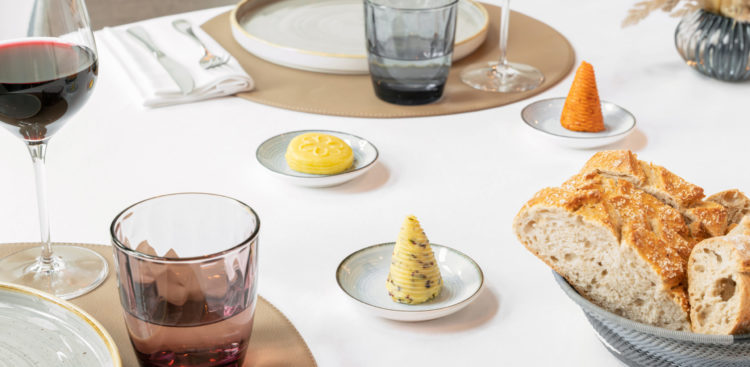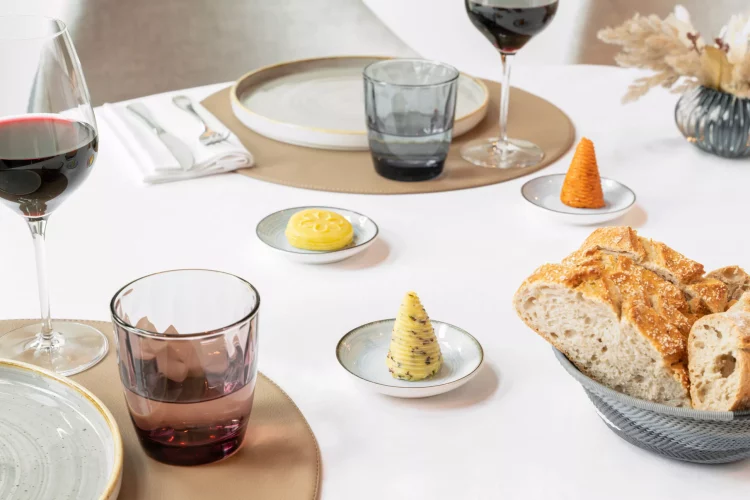 The Bordier Creamery will be able to complete your orders for desserts and breakfasts, in formats suitable for cooking or individual service.
You can draw from our Beurre Bordier Delicatessen collection to create welcome gifts for your customers.
Cheesemongers, grocers, greengrocers and wine merchants:
A range popular with your customers
Our Bordier butters are available in pats and slabs, in around ten recipes, with regularly a seasonal recipe. Discover the current collection and surprise your customers with high-end and original butters.
We offer our cheeses matured in our cellars in whole pieces for cutting or in packaged portions for self-service sale.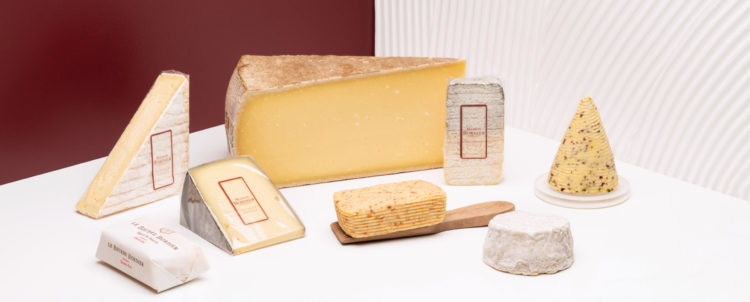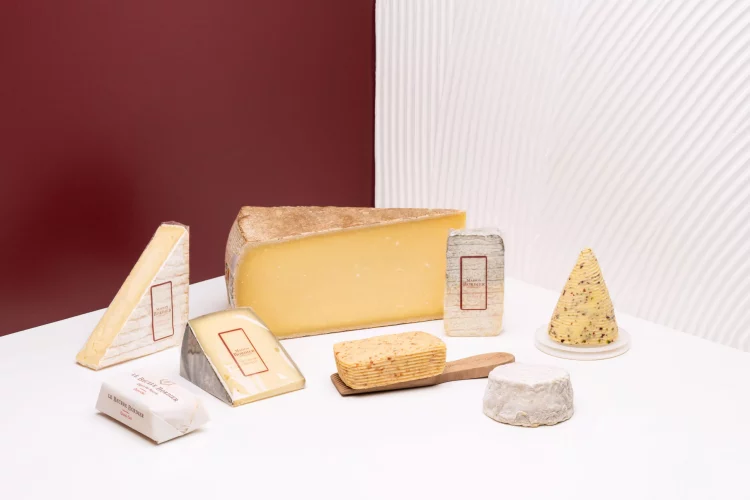 Do you want to sell or use our products?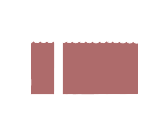 Would you like to find a sales outlet near you?
A question? A request?
Our teams are there to support you and to answer your questions.
Let's create a partnership of trust together